2018 Annual Awards Banquet
---
Eric Fraser Memorial Award awarded to Jenn Lalonde
This award is given to a parent who best exemplifies the true spirit of volunteerism, respect and sportsmanship.
It is presented to a parent who possessed these qualities and more throughout the season, never wavering from supporting the athletes and coaches, and showing full respect for opposing athletes, coaches, and parents alike.
This nominee is a mother to daughters on both the U16 & U19 team, who finds the time to support and cheer on both of her girls throughout the season while often being pulled in different directions. Above being the biggest cheerleader for her daughters, she has been the manager for the U16 team the last two seasons and we're not sure how we would have gotten by without her. She has put in countless extra hours (more than we can even imagine) ensuring our team has everything in order all year round, allowing us to run like a well-oiled machine come the start of the season. From helping manage registrations for our ID camps, facilitating our parents involvement behind the scenes, being our bookkeeper and ensuring we have the budget needed to allow our season plan come to fruition, making sure our girls are suited up in killer uniforms/swag, managing the entries for tournaments/league/championships and all the travel/accommodation needs that go along with that, and lastly keeping us coaches in line - her role with our team has been critical and I don't think we can express how much we truly appreciate her. Not only did she manage our team, but she also spearheaded a massive Pub Night & Silent Auction fundraiser for both the U16 and U19 teams; without fundraisers like that our teams wouldn't have been able to participate in everything we did, including all the special little extras. She has also volunteered her time within the association, most recently as the casino coordinator, where she helps manage and facilitate the largest fundraiser for our association as a whole.
As she moves up with her youngest daughter into the U19 category, she will be saying goodbye to her manager role with us, and the U16 team will be left with some big shoes to fill! We can't think of a more deserving recipient for the Eric Fraser memorial award, as she is the epitome of what this award stands for.
Orest Babiuk Award (baseball) awarded to Cory Gilliam
The Orest Babiuk award is presented to a Baseball player who best exemplifies commitment, team spirit, and dedication to the game, and as well, is an excellent ambassador for the sport.
This player's dedication to our team and to the sport of baseball is unwavering. He rarely misses any outing whether it be game or practice. Over the past couple of seasons, he has begun to transition himself into a coaching role as his knowledge of the game is immense. When he is missing in action it is usually because he is traveling abroad to watch a baseball game, albeit the Blue Jays but I guess we can't fault him for that. I mean it's better than being a Leaf's fans, which I guess he is too. That, we do fault him for.
Congratulations to this year's recipient - Cory Gilliam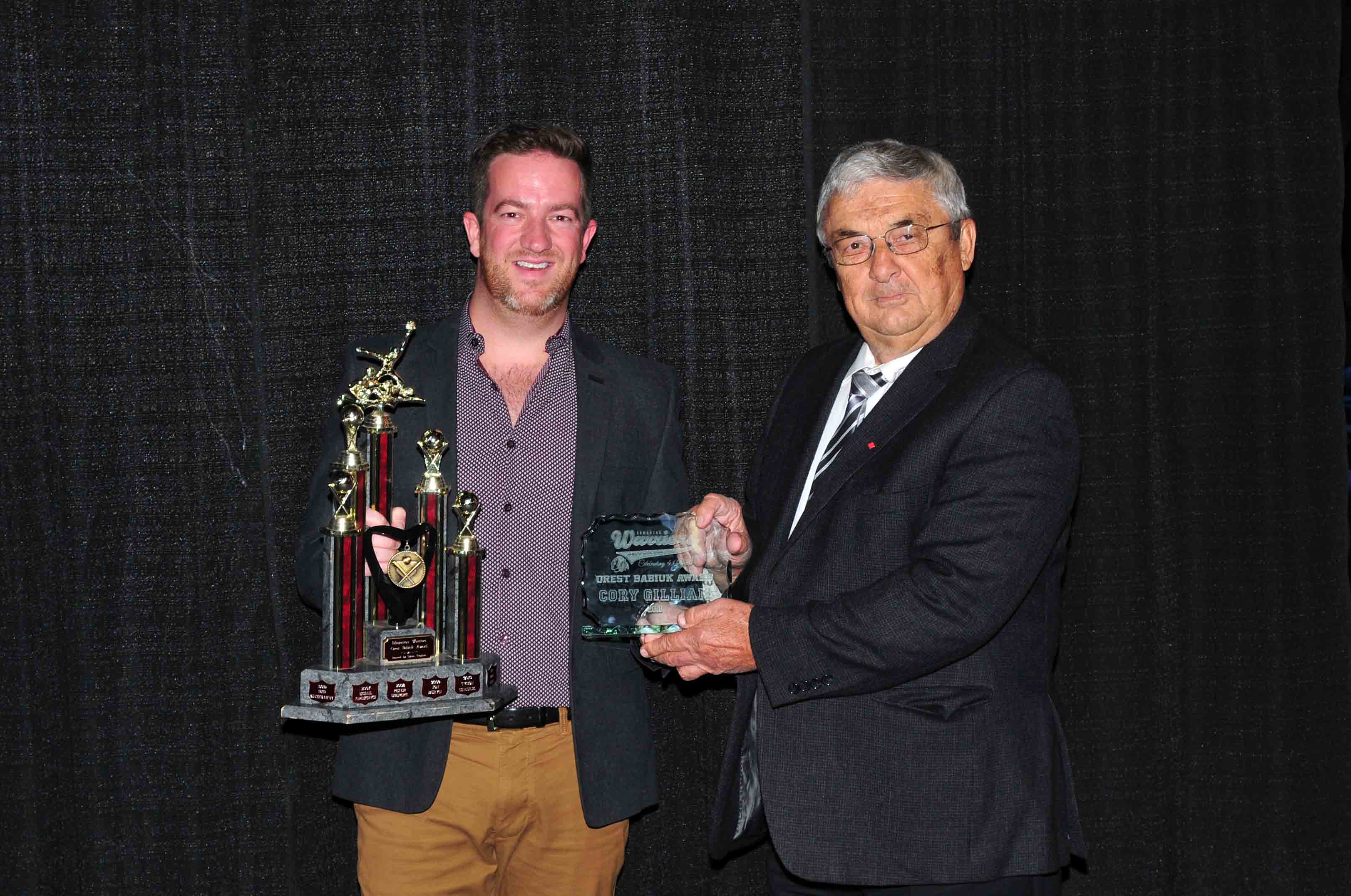 Hauck Memorial Award (fastball) Karli Phillips
This award to be presented annually to a girl's fastball player who best exemplifies dedication, sportsmanship, team spirit and respect for teammates, coaches, opposing team and umpires.
It is awarded to honour both Rick Hauck, a long-time coach and volunteer with the Warriors, and his daughter Stacey, a fastball player for several years with the Warriors. Stacey lost a hard-fought battle to cancer in 2002 and Rick, tragically, would succumb to a brain tumor just a few years ago.
Their memory will continue on through this special award.
This player found her way back to the Warriors this year, and we are so glad she did. She was not only a model teammate, but also someone that got along with girls from other teams. She was a leader, and the epitome of a team player. She was put into various positions and roles on the field, and never questioned why. Without hesitation, she would do anything to support her teammates, and ensure everyone was giving 100%.
Congratulations to this year's recipient of the Hauck Memorial Award: Karli Phillips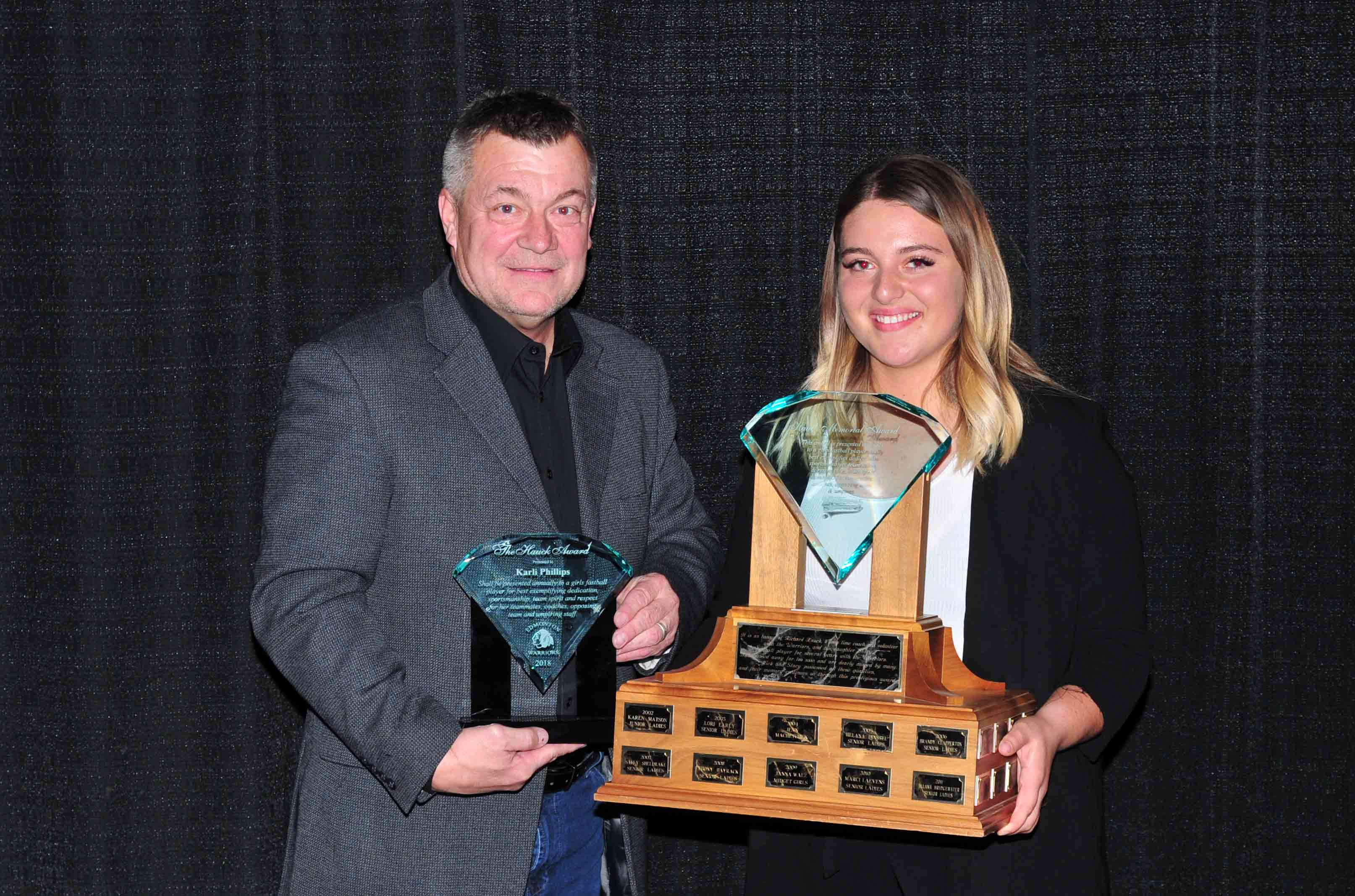 Loga Award (Hockey) goes to Trevor Eaton
This award is for a player who exemplifies TEAM Commitment, Effort, and Attitude on the ice and off throughout the Season.
This year's recipient played in 37 of 38 games with 11 goals and 11 assists and showed up all the time.
Congratulation to this year's winner, Trevor Eaton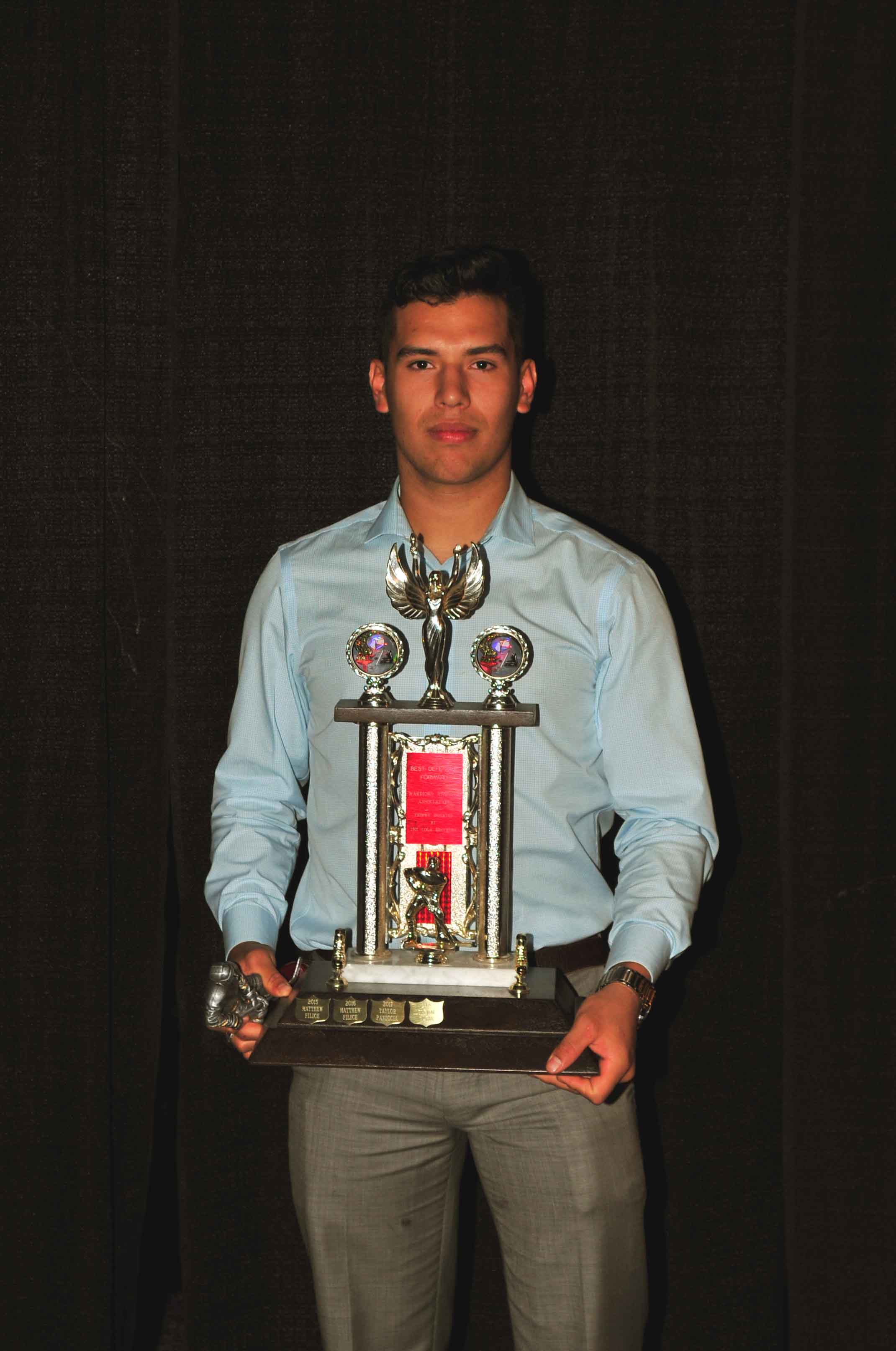 Team of the Year Award - Men's Hockey
This award is presented to the team who best exemplifies the true spirit of the game, and harbours an innate ability to foster a positive learning experience for young athletes.
The task of choosing one among the many in our organisation always proves to be a difficult one, with usually several deserving candidates
This team's 2017-18 Season was filled with excitement and promise. The Team's record was 26 wins, 11 losses and 1 overtime loss for 53 points, which had them winning their division and placing second in the Leagues overall standings, which earned them a bye to the quarter finals for playoffs. The team played very well and eliminated St. Albert 3-0 in the best of 5 series. The semis-finals were a bit more of a nail biter, taking the series to the full 7 games. They dominated the Fort Saskatchewan Hawks in game 7, and won by a score of 5-0. The Finals did not have the outcome they had planned and they lost 3-0 in the best of 5 series to the Icemen, but they qualified for Provincials. They showed well in the round robin at Provincials, but lost out in the semis to the eventual Gold Medal winners. The Bronze medal game against the Icemen, was once again, another nail biter. Taking the game all the way to Overtime, they pulled off a 3-2 win, taking home the bronze medal. And, of course this made the bus trip home way more enjoyable. What a great way to end the season.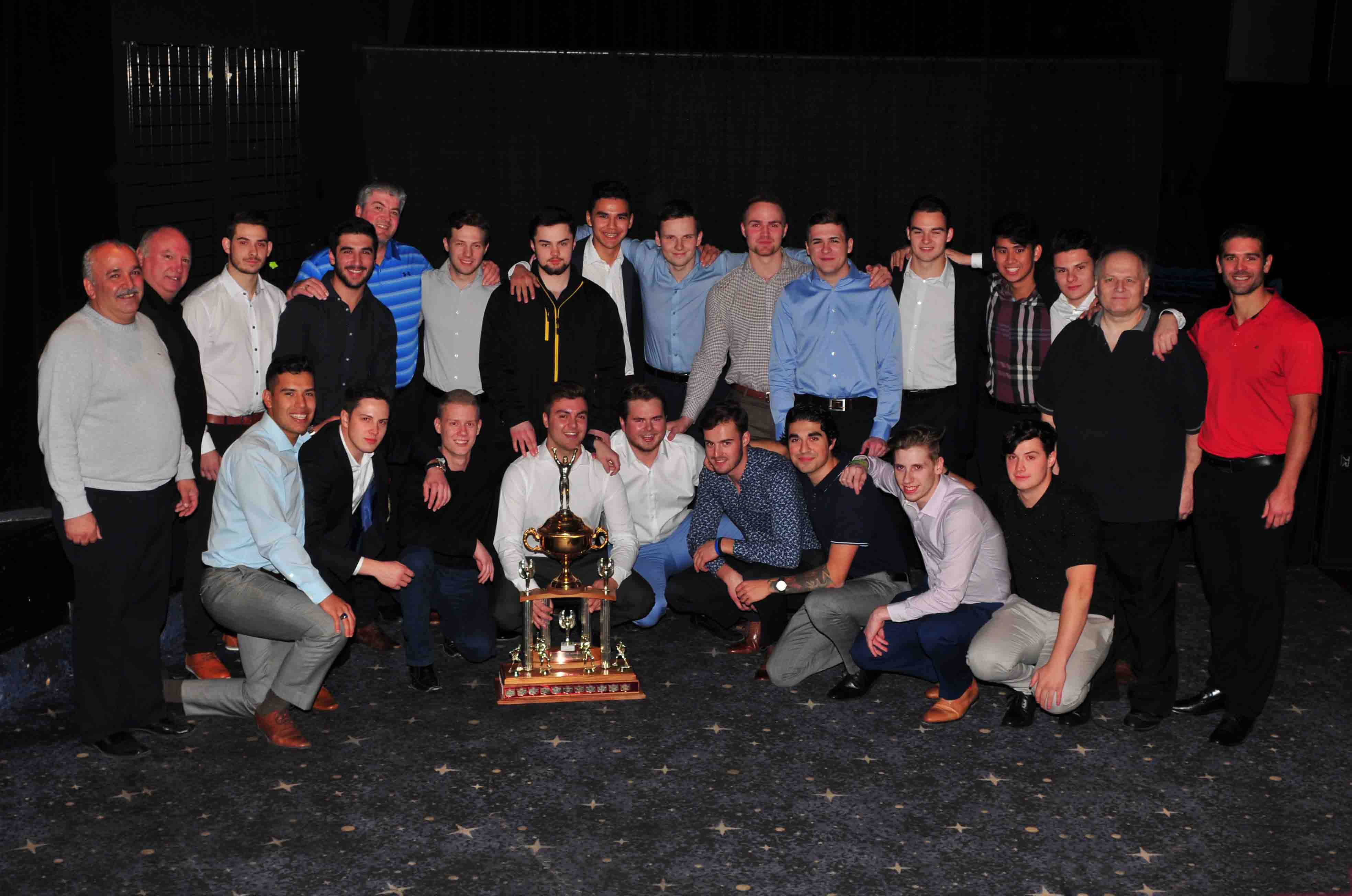 President's Award - Allana Bridgewater
This award is given to a person, (whose involvement either directly or indirectly with the Warriors organisation), has given a solid contribution in the form of volunteerism, that, in some important way, has benefited the organisation .
Selecting a person for the president's award is always tough. We have so many great people who are involved in the organization, and we truly thank you all for your dedication and hard work.
This years Presidents award will go to a person that has spent the last 13 years at the diamonds, as a player, and as a coach, while adding newborn members to her family.
A person that has represented the Warriors at many Softball Alberta Camps and NEZ Camps.
Someone that continues to give to the game in a positive manner.
Someone that always makes us sound professional, as she takes the minutes for every board meeting,
Allana truly shows what it takes to be a Warrior - a person that gives back to the sport that she loves. Lucky enough for us, she does it as a true Warrior.
Congratulations, Allana Bridgewater, on winning this year's President's Award.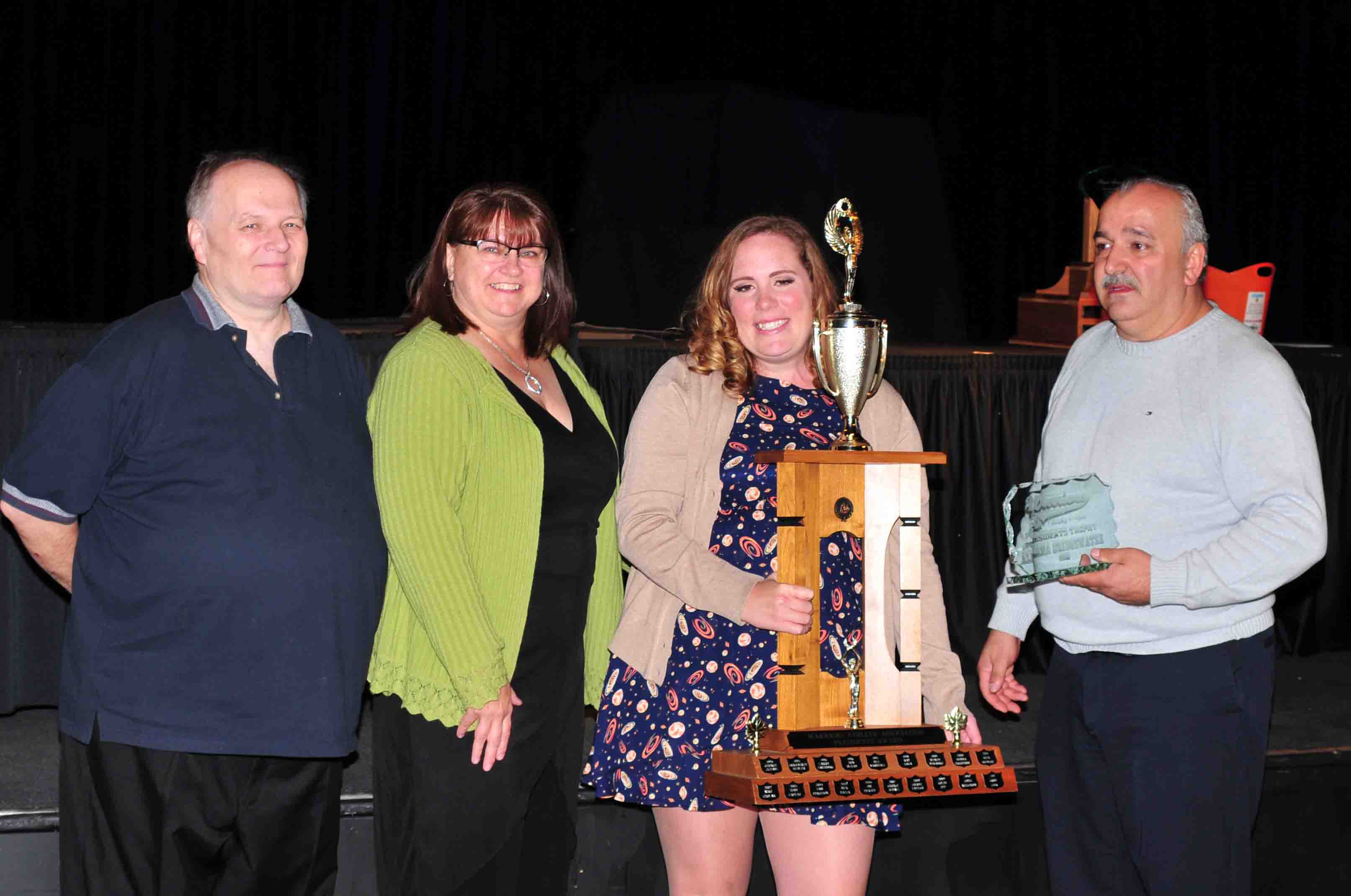 Team Awards:
U12 Warriors winners: Ella M., Katie W., Kyra S.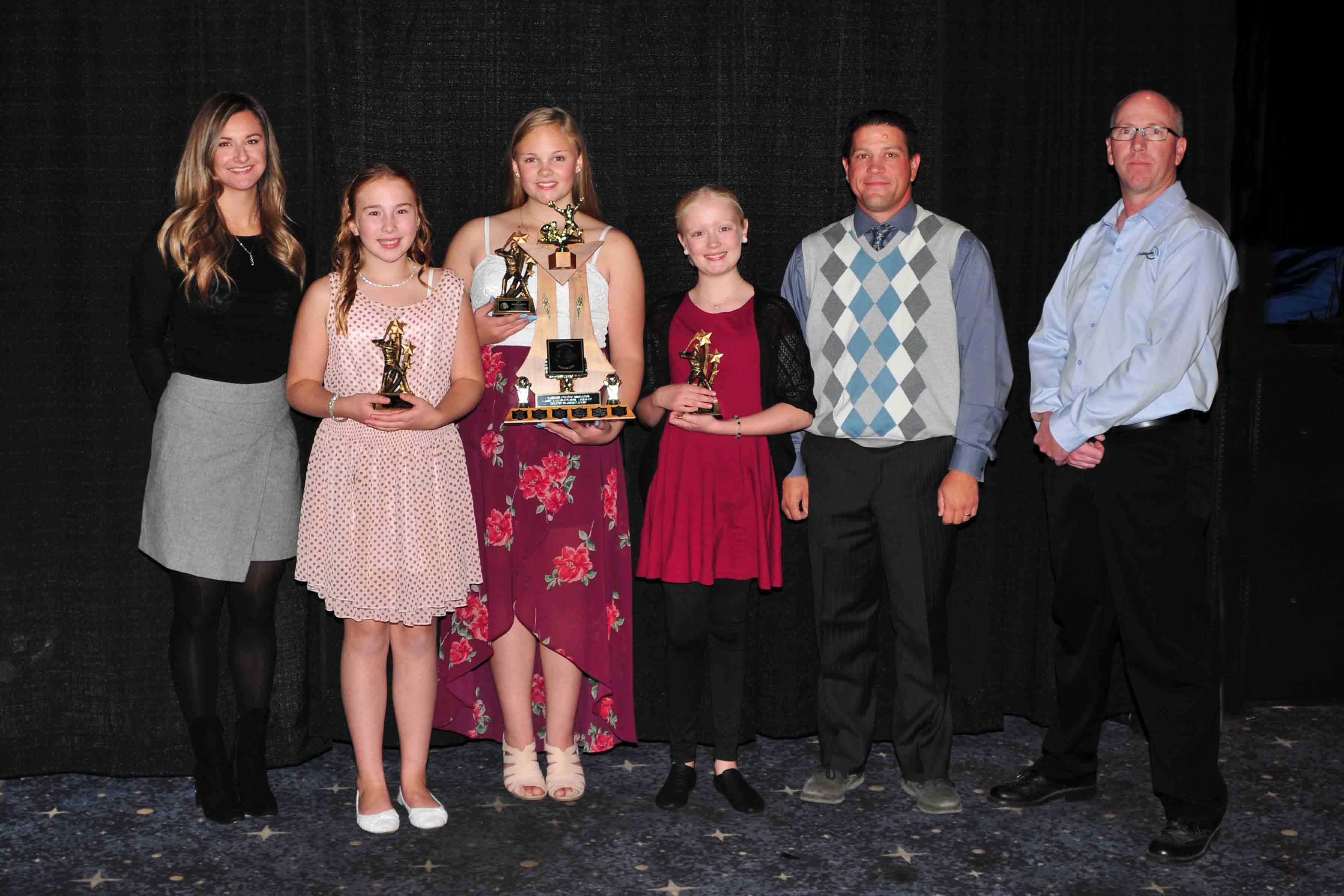 U12 Spartan winners Kaitlyn R., Teagan F. Sadie O,. and Payton L.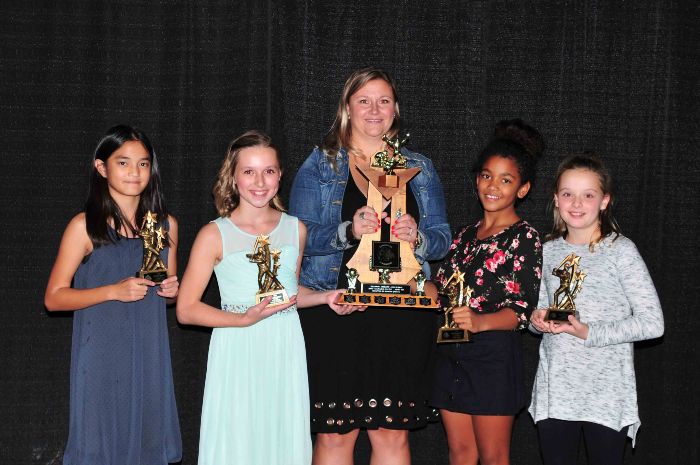 U16 winners McKenna W., M.J. S., Jamie N.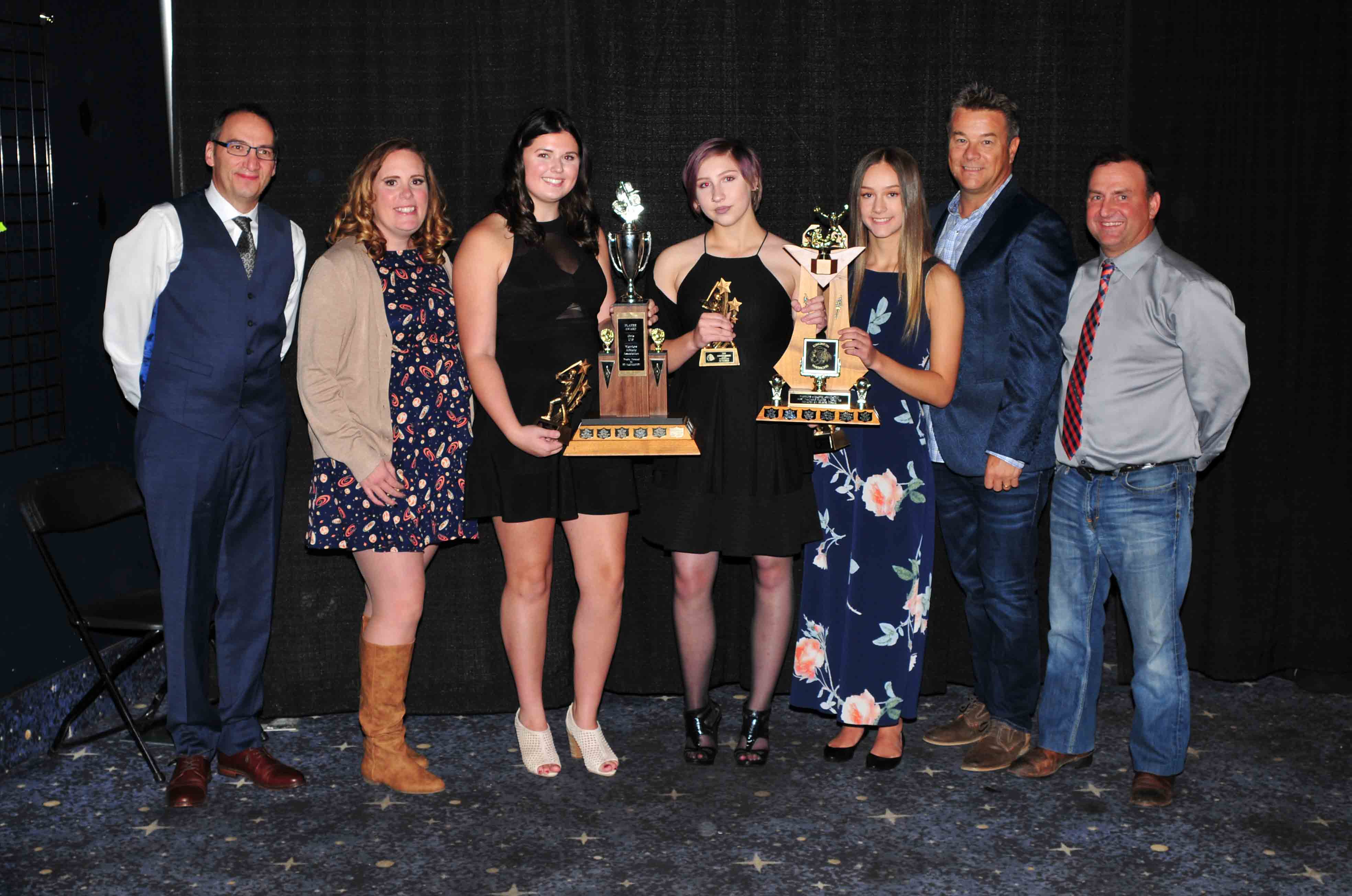 U19 winners Megan W., Cass M., Justina C.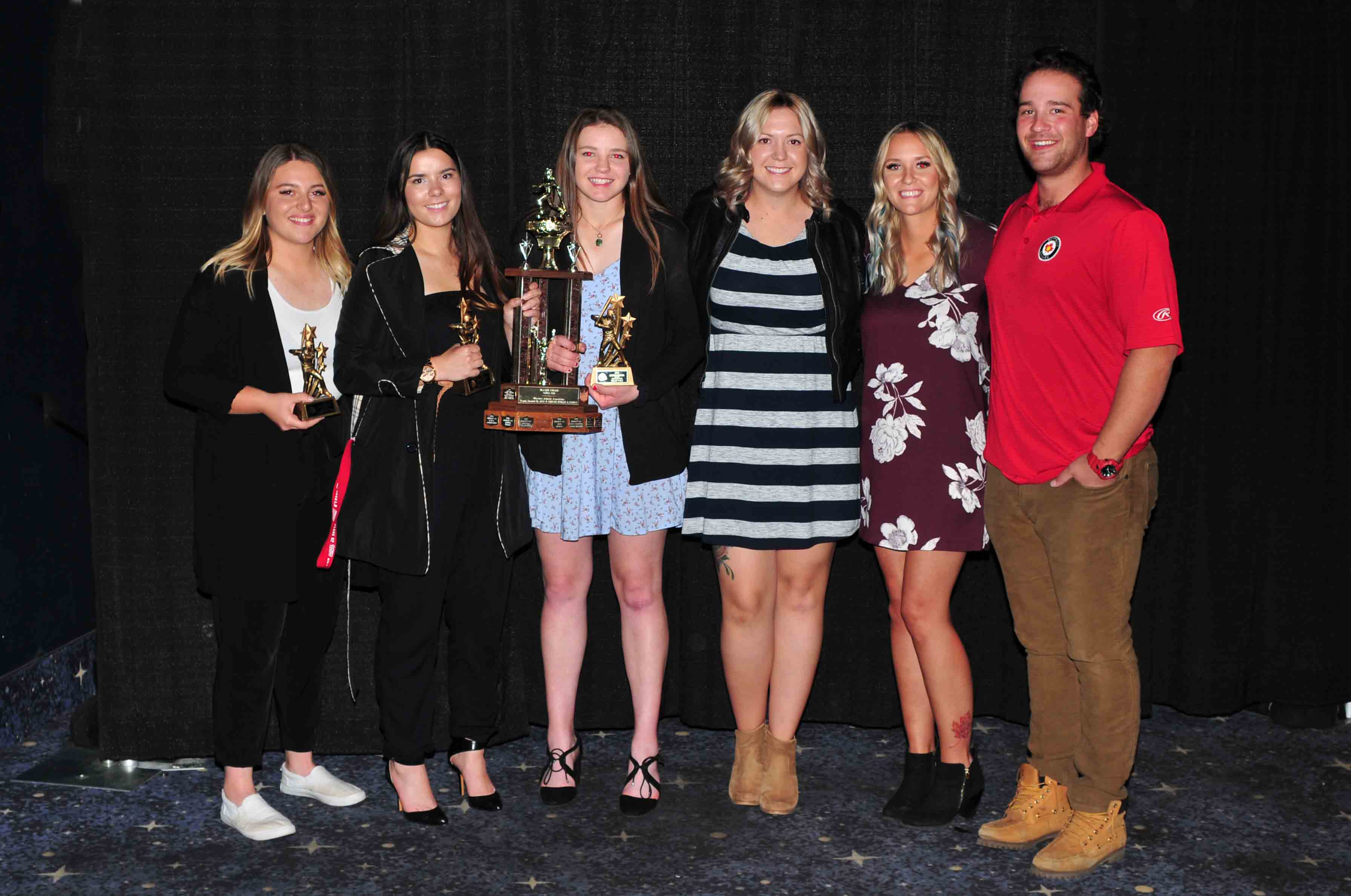 Senior Ladies winners: Nicole C., Alyssa P., and Cameron K.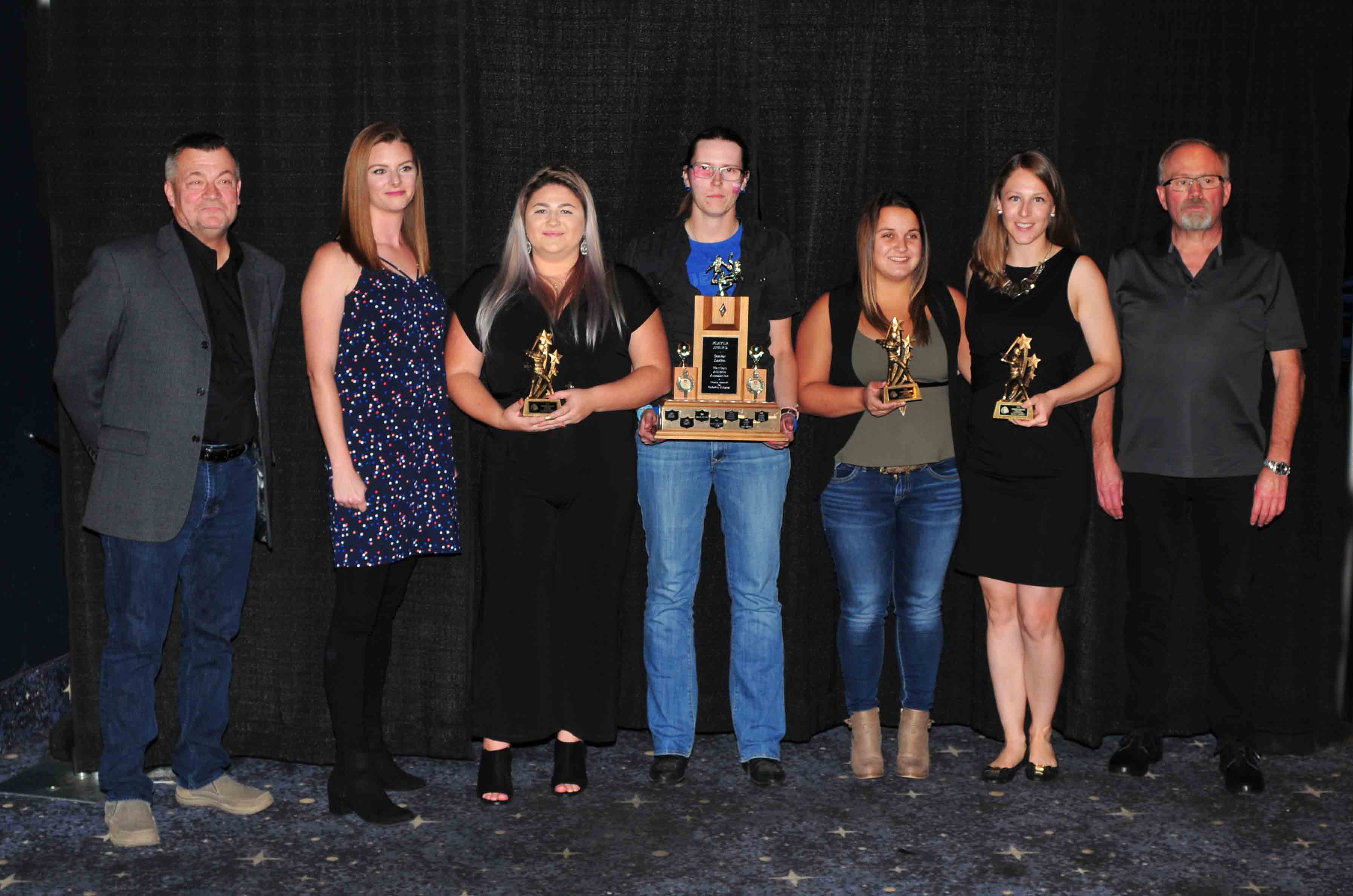 Men's Hockey winners: Jacob S., Matthew F., Jacob C., Chase M.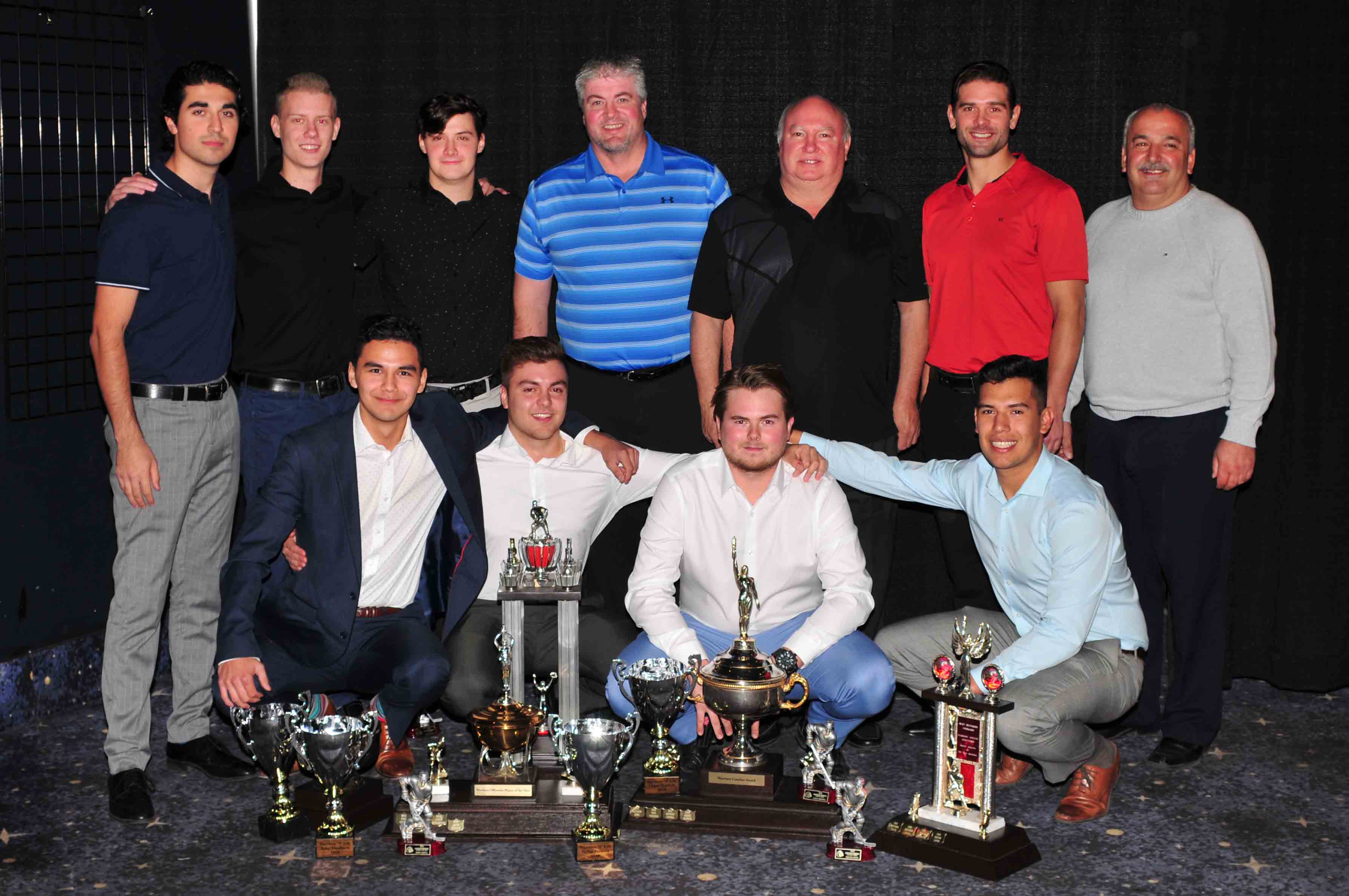 Baseball winners: Mark T., Nick A., Anthony Q.